Jakarta Smart city in Years
From The Director
Yudhistira Nugraha, D.Phill
Introducing,
Jakarta's Super Apps!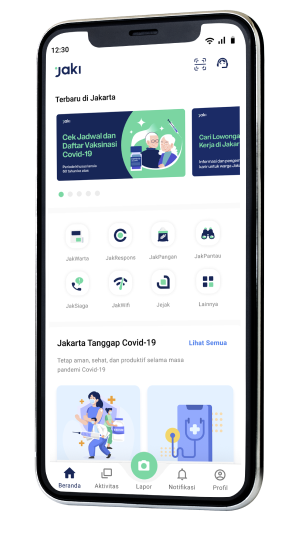 > 60 government services

50 thousand reports reports

3 million Jakartans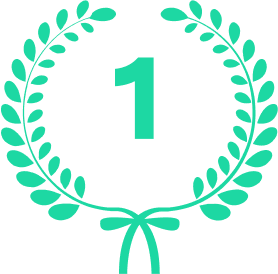 ASEAN ICT Awards
(AICTA)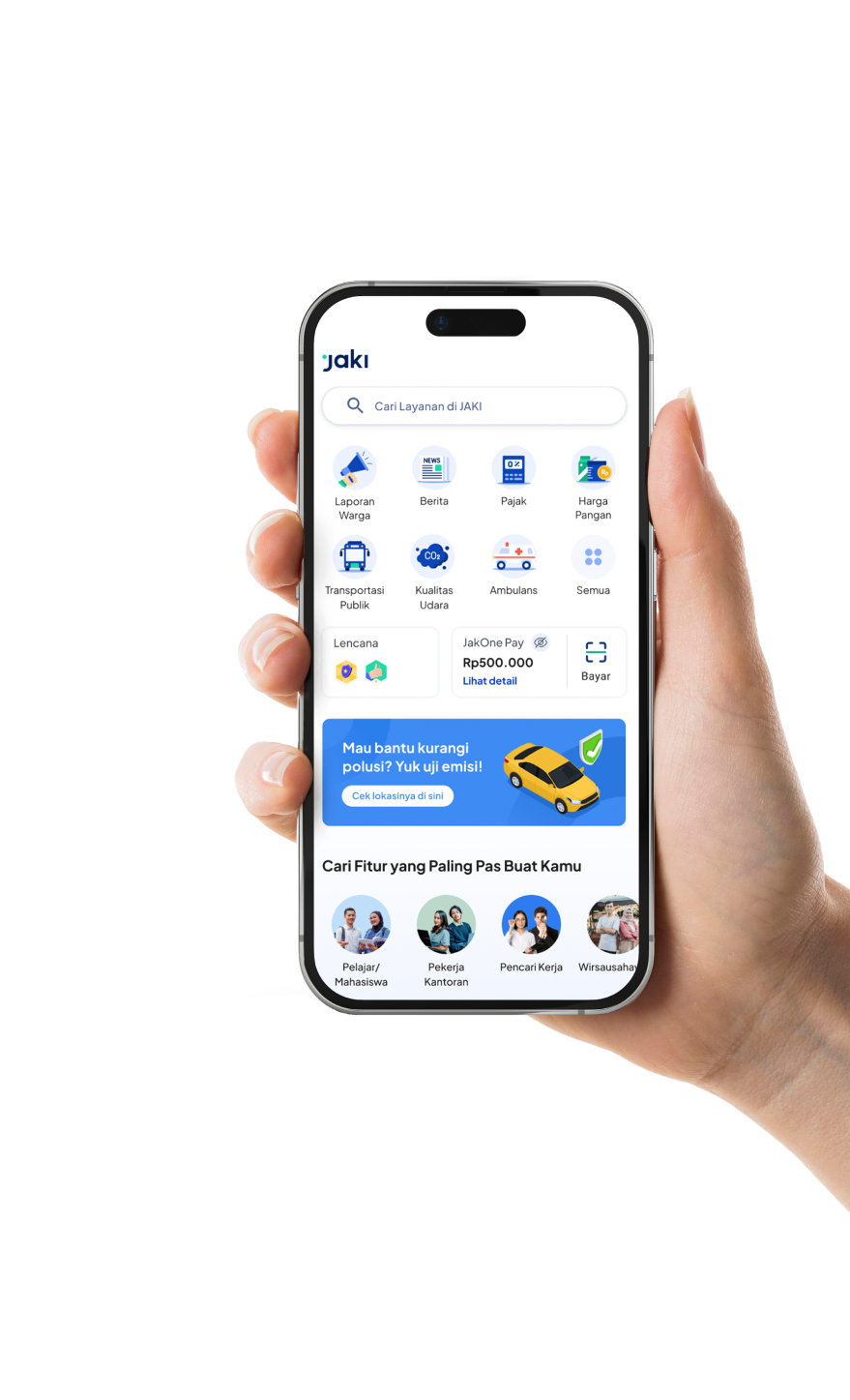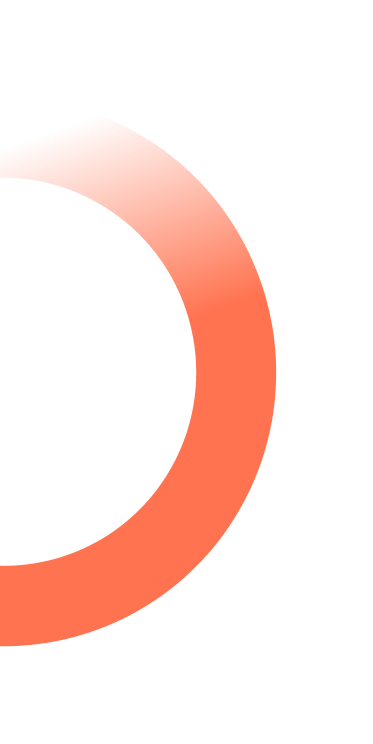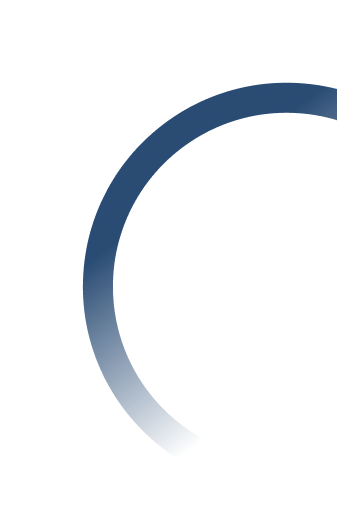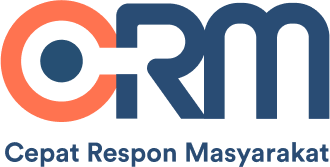 Integrated Citizen Complaint System
Citizen Relation Management integrates the official complaint channel of Jakarta, so citizen's complaint can be followed up quickly and accurately.
96.5%
report completion monthly
12 thousand
reports are received through CRM per month
Sampah
Flood
Public Facility
Illegal Parking
Governor's Regulation Violation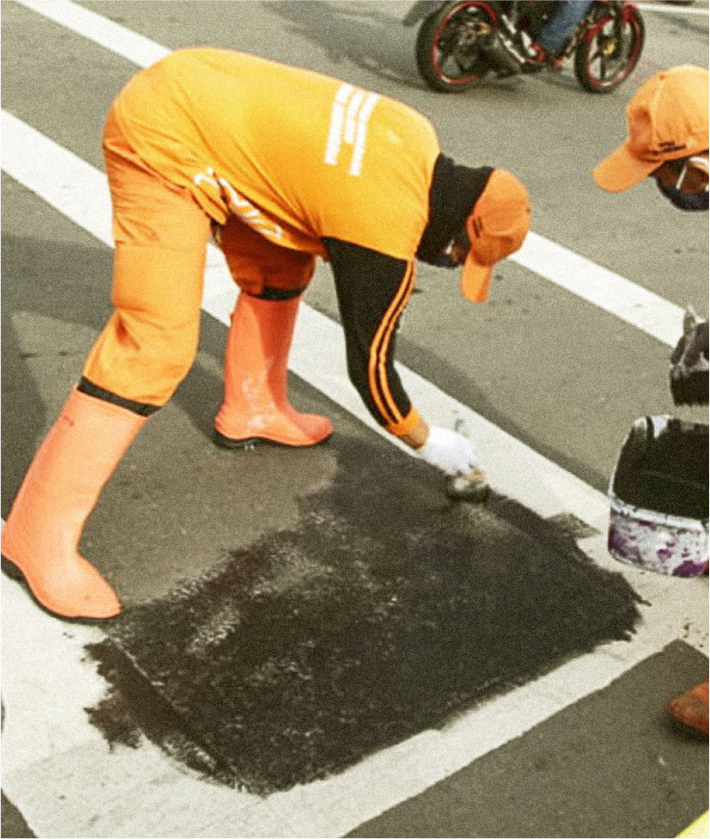 Jakarta COVID-19 Information and Data Center
Get the latest update on Covid-19 in Jakarta. Here is your integrated, actual, and transparent information from Jakarta.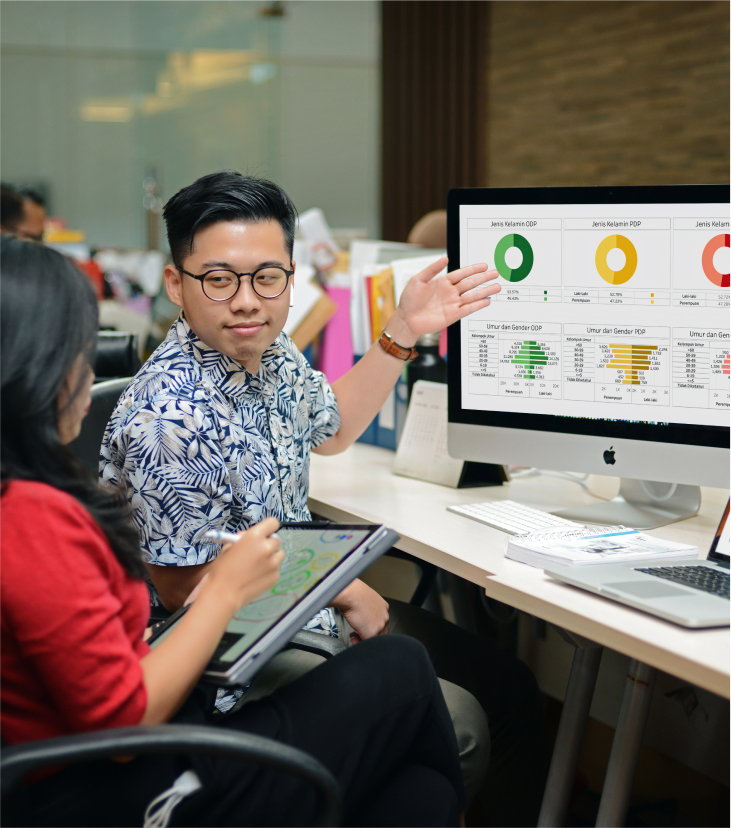 Daily data update by the Department of Health Jakarta

Data is processed by a dedicated, professional team

In collaboration with the Department of Health Jakarta and the Ministry of Health

Visited by more than 60 million visitors.
Our collaborations make it possible

2 of 5

2 of 5