Future City Hub
is a meeting point for the Provincial Government of Jakarta as a problem owner, with startups, academia, and other collaborators as problem solvers, to resolve urban problems.
More than
Future City Hub is a collaboration project between the Provincial Government of Jakarta and the City Government of Berlin. Future City Hub is a European Union-funded initiative dedicated to improve citizens quality of life and promoting a sustainable economy in Jakarta.
Hub Programs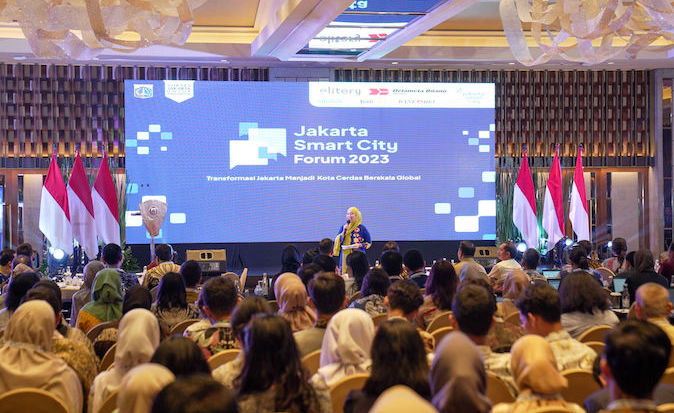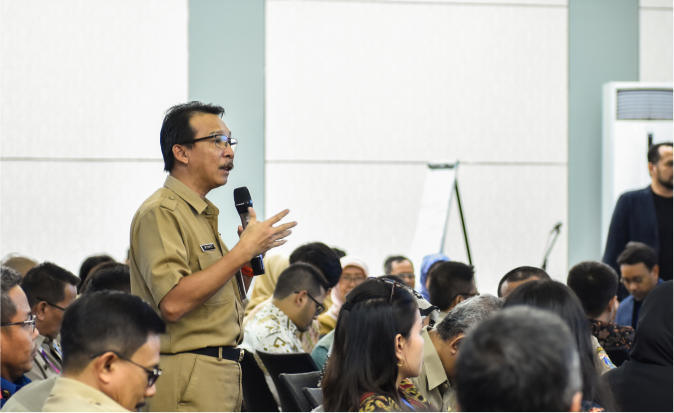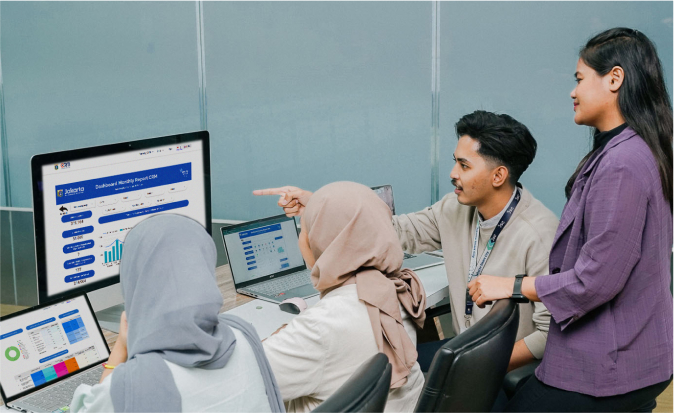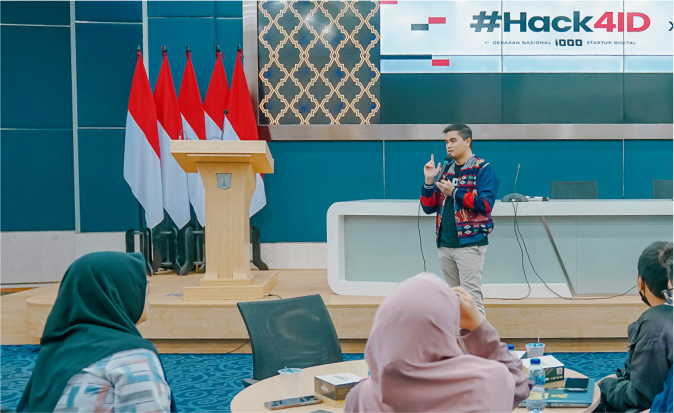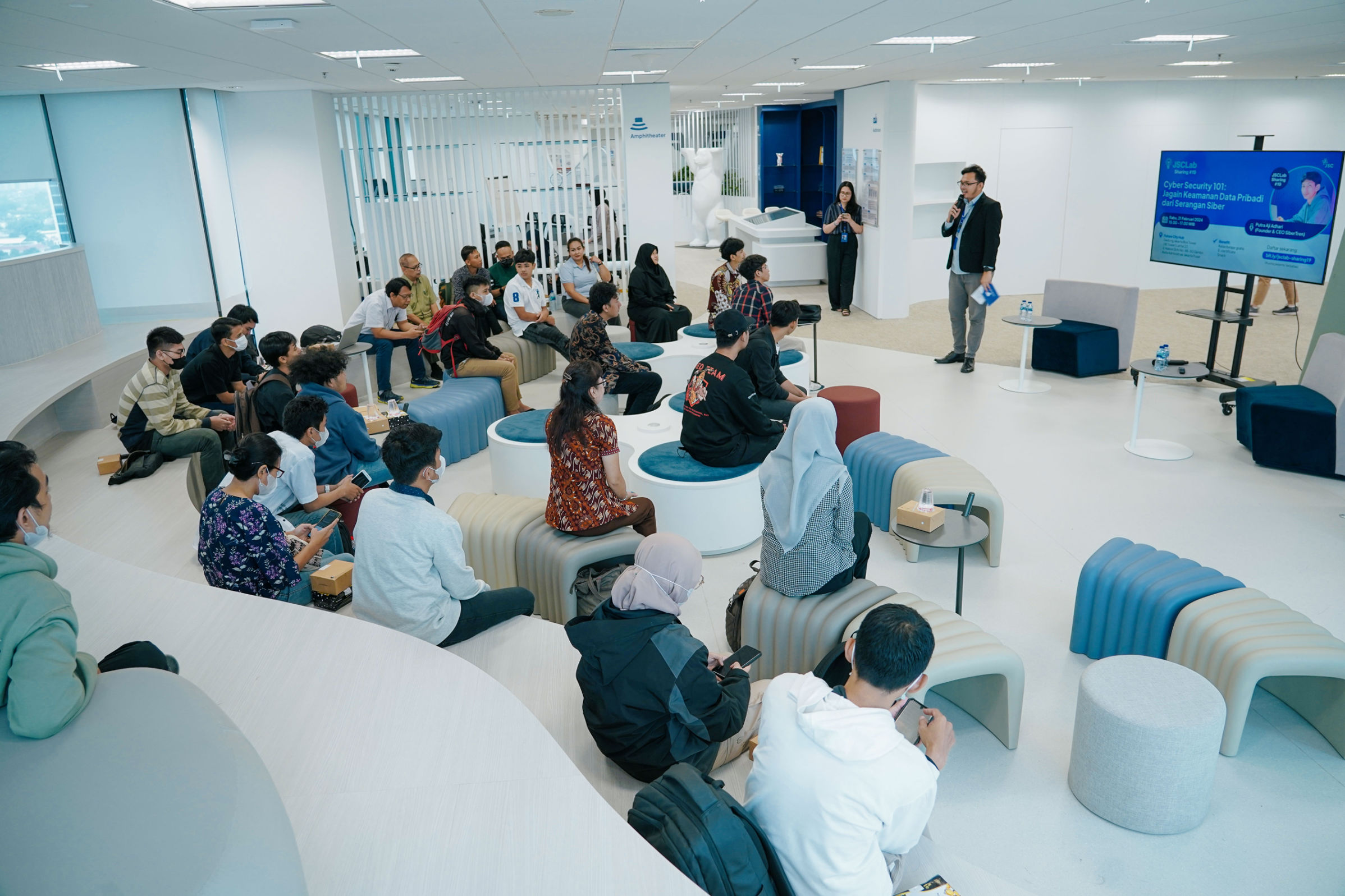 Hub Facilities
Lobby Lounge Area

This space is perfect for casual gatherings and making connections. It features communal tables and is ideal for welcoming guests, event attendees, and even potential partners.

Communal and Showcase Area

A space where our partners can connect, engage in casual conversations, learn from one another, showcase their innovative ideas, and do culture-sharing.

Main Event Area

Hub central point for connecting, socializing, and learning from one another. You'll find a large screen and interactive areas that encourage creativity and foster a fantastic collaborative vibe.

Co-working Space

Allows hub fellows to create their own ideal workstations. Additionally, we provide personal pods for individuals seeking solitude or a dedicated space of their own.

Design Thinking Lab

Suitable space for assisted startups and collaborators throughout the design thinking process, from research to usability testing.

Prototyping Corner

Designed for startups and hub partners to collaborate on low-fidelity prototypes, consulting products, and ideas, and may also be rented for private gatherings.

Knowledge Center

It's like a cozy little library where hub fellows can access study materials and gather valuable information.

Studio Mini

It serves as a creative media environment for entrepreneurs and startups to develop digital content, such as video editing, photography, and podcast production.
1 of 8
Contact Us
Future City Hub
---
Future City Hub
JB Tower, 23rd Floor, Kebon Sirih Street, Number 48-50, RT.11/RW.2, Gambir, Special Capital Region of Jakarta, 10110
---
Monday - Friday
8 a.m - 6 p.m